Wholesale New Account Sign Up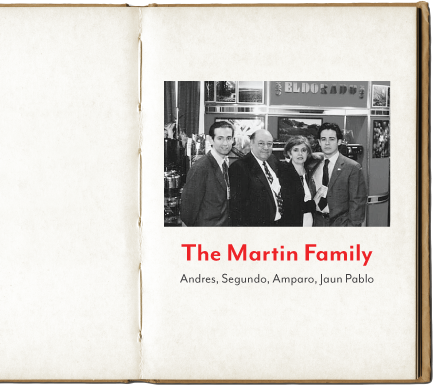 About Eldorado
Our inauguration into the industry came with bringing high quality Colombian coffee to consumers in the tristate area. Today, we carry that same quality standard and offer a wide array of coffees from all over the world. We attain Arabica and Robusta coffee beans from our sources around the globe and roast them right here in Queens, NY. Whether you want your coffee ground or whole bean, we are well equipped to meet your needs. Our professional roasters master our procedures and recipes to ensure consistency. All of our coffee is packaged on site and we guarantee its freshness. Explore our products and indulge in the Eldorado Coffee experience.
Eldorado History
Coffee is one of the most important products that people consume around the world. It's a conversation starter, an energy booster, a morning pick-me-up and an after dinner indulgence.
At Eldorado Coffee Roasters, we know that sustaining coffee's quality reputation is important. Our founder, Segundo Martin, believes this wholeheartedly, and it shows in his product. It is important to Segundo and the history of the company to bring a family-oriented, hardworking mentality to the coffee market.
Born in Cuba and having spent much of his childhood in the Canary Islands, Segundo Martin had more life experience before the age of twenty than most of us do in our later years. He came to the United States with little and made the most with what he had.
With years of perseverance, different business partners and many market challenges, Segundo Martin pushed and grew the business at a tremendous rate. He has made high quality a legacy for the Eldorado name and has always maintained an honorable and ethical reputation among his peers.
Eldorado Coffee Roasters is also a family business spreading over two generations. As the business expanded he was joined by his wife Amparo, his two sons; Andres and Juan Pablo and his dear nephew Albert. It is a family environment with high dedication and sense of purpose.